Juniper Menstrual Cup
LBP300,000.00
Juniper is a reusable, hypoallergenic substitute for pads and tampons. The sanitary product that will allow you to enjoy a more comfortable and care-free period experience.
Available in 3 different sizes:
Sprout (Small): The size for teenagers who just started having their period or for petite girls.
Juni (Medium): The size for most young women who have not had a full term pregnancy.
Berry (Large): The size for women who have had a long-term pregnancy.
Ingredients: Medical Grade Silicone
Origin: Lebanon
Values: Hypoallergenic, Reusable, Eco-Friendly
How to Use: The cup is sterilized in boiling water for 3-5 minutes before each cycle.
Step 1: The cup is inserted using a preferred fold (C-fold, punch-down fold, seven fold, etc.)
Step 2: Each 8-12 hours (depending on flow) the cup is taken out, emptied, and rinsed with cold water then hot water.
Step 3: The cup is then re-inserted (like in step 1) and these steps are repeated until menstruation is over.
Suitable for use during night time, for camping, exercising, and swimming.
About Juniper:
Juniper is a safe space where topics related to the menstrual cycle and the female body are discussed and destigmatized. Juniper aims to empower women through knowledge and accessibility to a sustainable period.
Customer Reviews
Write a Review
Ask a Question
01/12/2022
Flo

Lebanon
I recommend this product
Amazing product!
Super comfortable!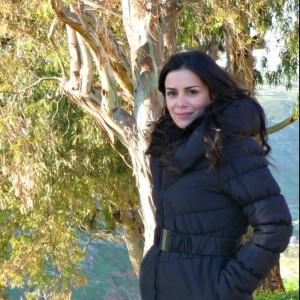 SR
10/31/2021
Sara R.

Lebanon
I recommend this product
fast delivery
I was amazed by the fast delivery, within a couple of hours the cup was delivered. As for the product, it's money-saving esp after the increase in the prices of the pads, it is very comfortable when using it, I don't have to worry about changing it every 2 hours or leaks.
09/07/2021
Joyce H.

Lebanon
I recommend this product
Amazing product! Definitely recommend.
Learning to use the cup is the best thing I have done for myself, my body, and my period. If you have questions about using the cup (like I did), refer back to @juniperleb on Instagram for advice, they were very helpful! Thank you for making cups available in Lebanon!
07/16/2021
Joy

Lebanon
I recommend this product
Not going back to pads :)
I've been using the cup for 4 or 5 cycles now and I'd definitely recommend women to do the switch. It's cleaner and more practical. Yes you'll need little time to get used to the process but once you get the habit of it, it's perfect!
02/27/2021
Anonymous

Lebanon
I recommend this product
Practical
It is practical and easy to use.